Jordan's Money For Finance Shows Excellent Results
October 26, 2021
In May, we started offering loans by Money For Finance, a Loan Originator in Jordan. And today, we want to let you know how things are going for them.
In fact, they are doing exceptionally well, and we have published the last key management metrics. Check it out!
Hamzeh Mahafzah, General Manager of Money for Finance:
"Money for Finance has become one of Jordan's fastest-growing financial services companies. Up until today, the company has surpassed 20 000 clients, and our customers continue to take out and repay more loans with a retention rate exceeding 90%.
Over the past six months, our company has grown from 1 branch in the
capital Amman to become a company operating in 3 cities bringing together a team of 100 employees. Every month, our geographical reach becomes more prominent, with consumers using our services in new cities all over Jordan. Money for Finance allows everyone to have access to critical financial services by accelerating financial inclusion. This year, we have expanded our branch network, with leading specialists overseeing Amman, Irbid, and Zarqa operations. Furthermore, another four branches in 4 different cities will be launched by the end of 2021."
Check out the numbers in their report below and invest in their lucrative loans today!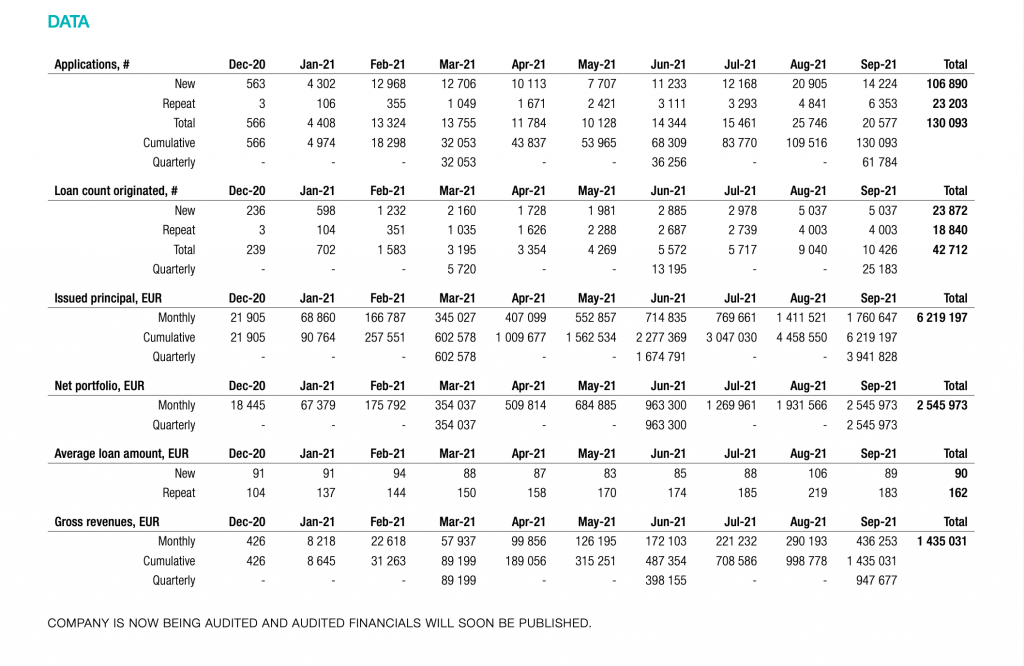 Money for Finance offers small single-payment consumer loans up to EUR 600 with 30-day maturity across physical branches in Jordan's main cities. It's a top-quality fintech service compared to traditional banking, offering significantly higher time-to-money speed, less bureaucracy, more focus on the customer, and availability of its service to the underbanked population.